Enabling dynamic and Intelligent workflows
in the future EuroHPC ecosystem
Creating a European workflow platform to enable the design of complex applications that integrate HPC processes, data analytics and artificial intelligence
Developing methodologies to widen the access to HPC to selected user communities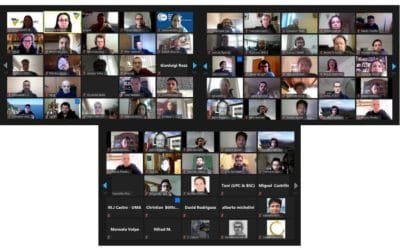 The eFlows4HPC project hit the ground running with its Kick-off-Meeting, which took place online on 15-16 March 2021.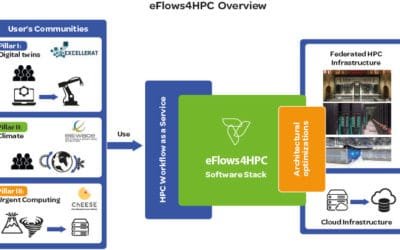 Funded by the European High-Performance Computing Joint Undertaking (EuroHPC JU) and the participating states, the eFlows4HPC project will create a European workflow platform for the design of complex applications that integrate HPC processes, data analytics, and artificial intelligence.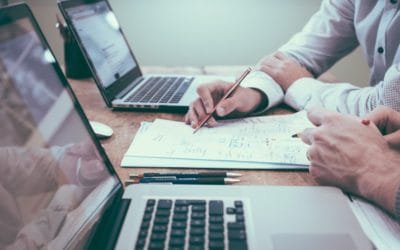 The eFlows4HPC Kick-off-Meeting takes place on 15-16 March 2021 in a digital format.