NEW ARTICLE
about eflows4HPC objectives
Enabling dynamic and Intelligent workflows for HPC,
Data Analytics and AI Convergence
Demonstrating the eFlows4HPC workflow software stack through use cases of three application Pillars: manufacturing, climate, and urgent computing for natural hazards.
Enabling dynamic and Intelligent workflows
in the future EuroHPC ecosystem
Creating a European workflow platform to enable the design of complex applications that integrate HPC processes, data analytics and artificial intelligence
Eflows4HPC workflow platform
Developing methodologies to widen the access to HPC to selected user communities
Demonstrating new workflow technologies through manufacturing, climate and urgent computing for natural hazards use cases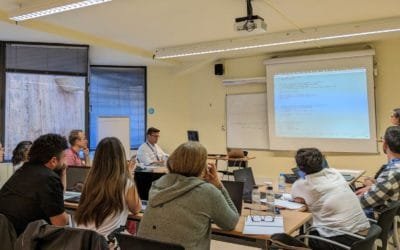 The in-person Galileo Conference 2023 "Solid Earth and Geohazards in the Exascale Era" was held 23-27 May 2023 at the Barcelona Supercomputing Center (BSC) premises in Barcelona, Spain. This year's...
read more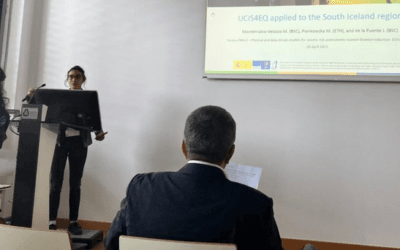 eflows4HPC partners participated actively with a poster and two scientific presentations during the EGU General Assembly 2023 that took place 23-28 April 2023 in Vienna, Austria.
read more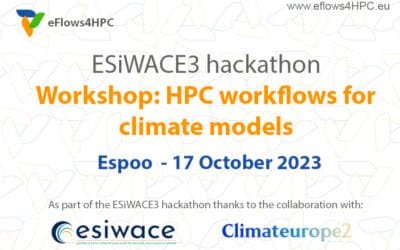 In collaboration with ESiWACE3 and Climateurope 2 projects, the community workshop titled "HPC workflows for climate models" aims to find synergies between the eFlows4HPC and the climate community from the above mentioned projects. This free one-day workshop is...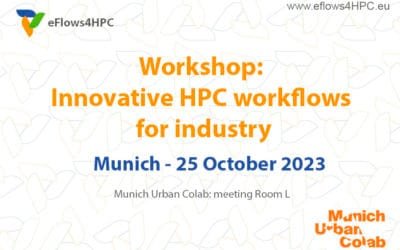 The workshop titled " Innovative HPC workflows for industry" aims to bring together scientists and industrial experts in the manufacturing sector such as companies, spin-offs, start-ups, etc. This workshop will take place at the incubator Munich Urban Colab...