The eFlows4HPC project is at the IEEE SBAC-PAD 2022 at Bordeaux, France from 2 to 4 November 2022.
The 2nd day, our principal investigator, the researcher Rosa M Badia participates at the keynote "HPC, data analytics and AI: enabling their convergence through workflow methodologies". The presentation will be held at the Lionel
Rosa M Badia will delve into the need of metholodogie that enable the development of workflows that combine HPC software, data analytics, and artificial intelligence. In fact, the aim of eFlows HPC is to provide a workflow software stack in order to fulfill this requirement.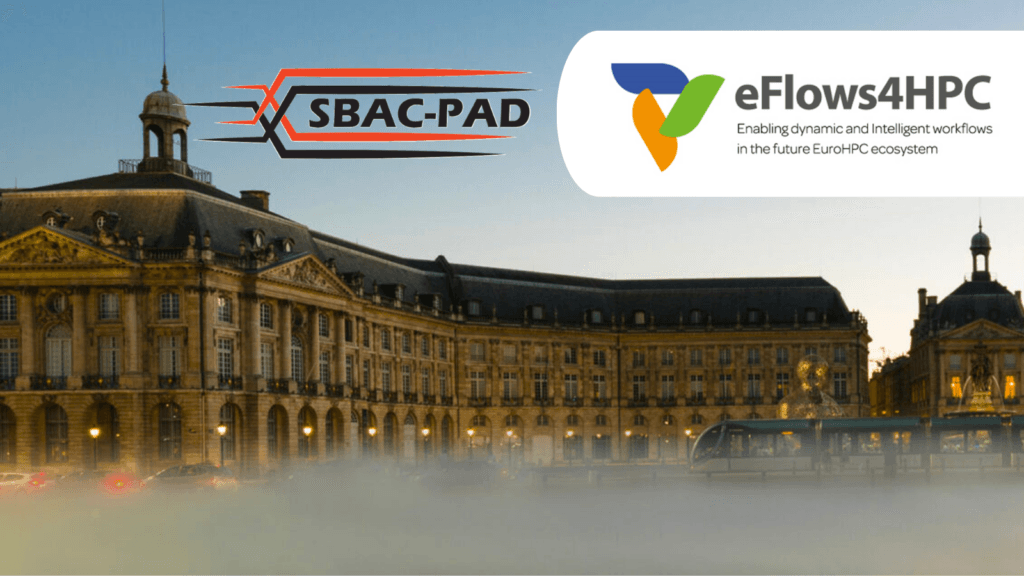 About IEEE SBAC-PAD
SBAC-PAD is an international symposium, started in 1987, which has continuously presented an overview of new developments, applications, and trends in parallel and distributed computing technologies. SBAC­-PAD is open for faculty members, researchers, specialists and graduate students around the world.