eFlows will be present during the new edition of the PDP Conference that will be held in Napoli, Italy. Our Researcher Jorge Ejarque will be "introducing the FaaS model in Complex HPC Workflows: The eFlows4HPC approach" on March 2th at 10:00AM.
Ejarque will talk about the challenging situation to improve, develop, deploy and execute complex workflows in the HPC sites and their analogies with the Function-as-a-Service model used in the Cloud Computing environment.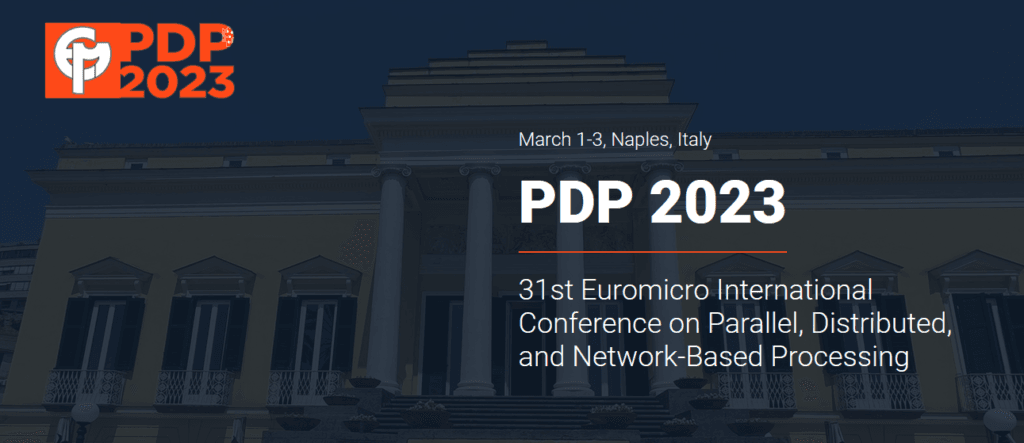 About PDP 2023
Parallel, Distributed, and Network-Based Processing has undergone impressive change over recent years. New architectures and applications have rapidly become the central focus of the discipline. These changes are often a result of the cross-fertilization of parallel and distributed technologies with other rapidly evolving technologies. Therefore, reviewing and assessing these new developments is paramount compared with recent research achievements in the well-established areas of parallel and distributed computing from industry and the scientific community.
PDP 2023 will provide a forum for presenting these and other issues through original research presentations and facilitate the exchange of knowledge and new ideas at the highest technical level. This year's edition is part of the dissemination activities of the ADMIRE project, wich will also be an exhibitor at the conference Demo Area together with E4 Computer Engineering.