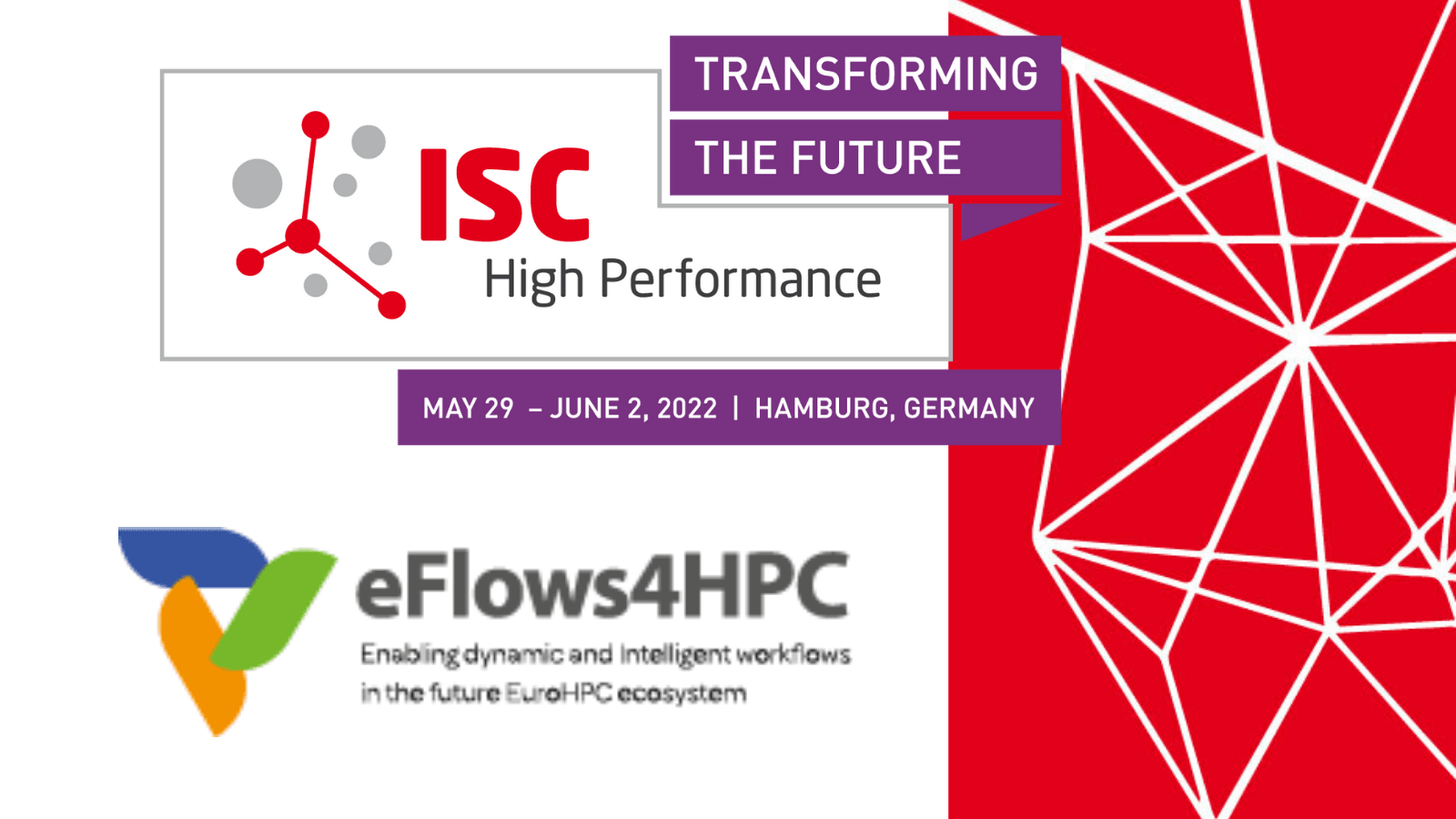 Eflows4HPC will be at ISC High Performance 2022 conference held in Hamburg. ISC High Performance is focused on bringing the most critical developments and trends in HPC, machine learning, and high-performance data analytics.
Workshop
2 June – 2 to 18h
Dr Enrique Quintana will deliver the paper "Performance Modelling of Matrix Mutiplication for Deep Learning on the Edge"  at the  HPC on Heterogeneous Hardware (H3) Workshop co-located with ISC'22 in Hamburg.
Booth
3oth of May – 2nd of June
Find information and leaflets about Eflows at the Barcelona Supercomputing booth B203.
Don't miss out Dr Rosa Badia's Eflows4HPC presentation at BSC's booth (B203)

31st of May – 4.30h