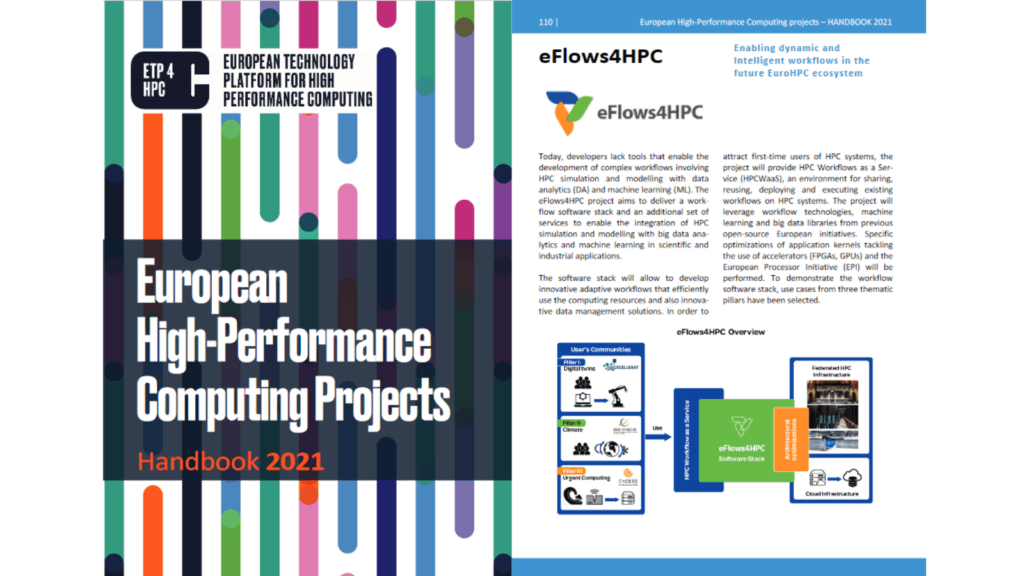 eFlows4HPC features in the latest edition of the ETP4HPC Handbook of European HPC projects that was launched at the end of August this year. On pages 110-111, readers can get an overview of our project, including details about the software stack and application Pillars. The entry also gives information on the project's partners and media channels.
The yearly ETP4HPC Handbook of European HPC projects presents the complete list and details of all ongoing EC-funded projects related to HPC, including the new EuroHPC projects, Centres of Excellence, international cooperations, support actions, and others.
This ETP4HPC Handbook issue is bigger than ever and provides a comprehensive overview of 68 HPC projects, funded by 25 different calls. It helps readers navigate the complex European HPC landscape and explore contacts for future collaborations, strengthening the synergies in the European HPC ecosystem.
Download the PDF here.